At Friendship Villas, we have an entire staff solely dedicated to making sure that a resident's day is filled with fun and engaging activities, including cooking, bingo, arts and crafts, birthday parties, scheduled outings and more.
We strive to do more than simply entertain or occupy our residents. In all of the activities that we provide, our aim is promoting social, mental, and physical well-being. This includes programs meant to improve large and small motor skills, as well as dexterity.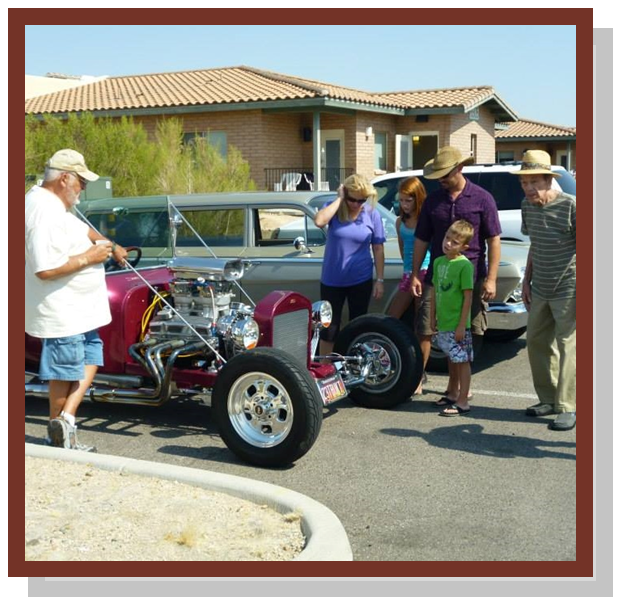 Rather than requiring our residents to travel in order to visit the vast array of attractions that Tucson has to offer, we bring the best of the city right here. Whether it's the Tucson Botanical Gardens, the Desert Museum or a classic car show, all of our residents can take part from the comfort of our community.
If you'd like to volunteer with our activities department, please contact our Activities Director, Anna Groenendyk.